Your competitors are stealing your customers! Who's watching your back while you're treating your clients?
Locally focussed website and marketing solutions for health businesses in private practice.
It's not your fault. You weren't trained for this.
For most health businesses in private practice, this is just what it's like when it comes to websites, online marketing and getting new patients.
Think about it:
Is your practice is struggling? Chances are you've been dabbling in marketing or avoiding it altogether.
That's probably because…
---
PracticePulse is your Private Practice Lifeguard
We are experts in creating, marketing and managing private practice websites, helping generate more business for our customers and making them local heroes. We've helped hundreds of private practice businesses grow their referrals and appointments online since 2008.
Let us help you become the clinic your competition wants to be
Got questions? Need some direction?
Book a consultation call and pick our brains!
Just one idea could make you thousands of dollars each year.
What clients say about PracticePulse
Trusted by busy practice owners all over the world…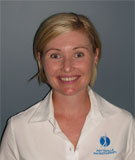 Saved me both money and time
When considering upgrading our website I was hesitant mainly because of the cost and time. Upgrading through PracticePulse has saved me both money and time – my new website is full of informative articles and also includes a monthly newsletter which is ALL done for me (so I no longer have to waste my time doing – more time to see patients!) Not to mention how great the website looks, and I love the interaction it provides.
I have been so impressed with PracticePulse – they are prompt and efficient and have helped me every step of the way. Also the Admin Console is so easy to navigate – no more phoning and paying a web designer every time I want to make a change.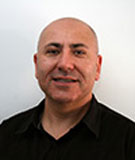 A necessary addition to our marketing strategy
Our website has proven to be a worthwhile and necessary addition to our marketing strategy. In a relatively short period of time it has paid for itself by generating new client referrals, receiving plenty of praise from patients. I am impressed with the support, professional services and ongoing articles and updates you and your team have continuously made. I have no hesitation in recommending PracticePulse.