Locally focussed website and marketing solutions for health businesses in private practice.
Get and keep your patients:
It's not your fault. You weren't trained for this.
For most health businesses in private practice, this is just what it's like when it comes to websites, online marketing and getting new patients.
Think about it:
Is your practice is struggling? Chances are you've been dabbling in marketing or avoiding it altogether.
That's probably because…
---
PracticePulse is your Private Practice Lifeguard
We are experts in creating, marketing and managing private practice websites, helping generate more business for our customers and making them local heroes. We've helped hundreds of private practice businesses grow their referrals and appointments online since 2008.
Let us help you become the clinic your competition chases:
Got questions? Need some direction?
Book a consultation call and pick our brains!
Just one idea could make you thousands of dollars each year.
What clients say about PracticePulse
Trusted by busy practice owners all over the world…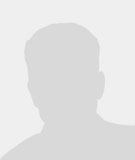 Responsive to requests and queries
Prior to PracticePulse building our new website, our website was looking a little out of date. What PracticePulse had to offer sounded like what we needed. They have generally been responsive to requests and queries and our website is significantly better that our old one. Thank you.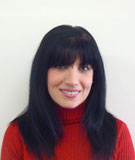 The biggest benefit of all has been the fantastic income generated from new clients
We had been wanting to get websites going for our two Perth clinics for years but it seemed too daunting a task. When we read about PracticePulse we thought it sounded ideal, we could utilise the power of the internet to boost our businesses without having to do the grunt work ourselves.
It was so easy having PracticePulse help us through it all. The customer service was excellent and we were never made to feel stupid, no matter how basic our questions were. We are thrilled with the results since signing on! We honestly believe our websites can rival any other health professional clinic websites in the country because ours are so well presented, very user friendly and with loads of information available for our new and current clients. It is a great marketing tool, as our clients are gently reminded about our clinics via the monthly newsletters. We have also found the monthly newsletters a great way to share news with our clients, such as changes in hours over holiday periods and introducing new services or new staff members. Our clients are making the most of online bookings and the biggest benefit of all has been the fantastic income generated from new clients who have found the website. New clients have said that the quality of our website was the sole reason they chose us over our competitors.
We recommend PracticePulse for their expertise and above all, for maximising our search engine optimisation so when potential clients search online for physiotherapists in our area, there we are at the top of the first page! We are very grateful for the wonderful improvement to our businesses that is due to PracticePulse.