Locally focussed website and marketing solutions for health businesses in private practice.
Get and keep your patients:
It's not your fault. You weren't trained for this.
For most health businesses in private practice, this is just what it's like when it comes to websites, online marketing and getting new patients.
Think about it:
Is your practice is struggling? Chances are you've been dabbling in marketing or avoiding it altogether.
That's probably because…
---
PracticePulse is your Private Practice Lifeguard
We are experts in creating, marketing and managing private practice websites, helping generate more business for our customers and making them local heroes. We've helped hundreds of private practice businesses grow their referrals and appointments online since 2008.
Let us help you become the clinic your competition chases:
Got questions? Need some direction?
Book a consultation call and pick our brains!
Just one idea could make you thousands of dollars each year.
What clients say about PracticePulse
Trusted by busy practice owners all over the world…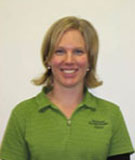 They regard no question as silly
Though I was unsure how effective a website could be for my physiotherapy practice, I chose PracticePulse for their very efficient service, well-designed and affordable product. I am very comfortable dealing with PracticePulse – they regard no question as 'silly'. They are easy to contact via phone and replies to emails are always prompt. The more-technical aspects of the website setup procedure were made very clear and simple. I am really pleased with my new website, the flexibility in design and the physio-specific content provided by PracticePulse. I would definitely recommend them to any colleague who wants a website set up for their practice.

SEO features help with Google rankings
I was looking to create a website which had a great look and feel to it and lots of client oriented content without spending a great deal of my time on it. Initially, I was concerned that having a generic template may look a bit cheap and not stand out from the rest, however the ability to add one's own content and even design was a big plus. Additionally, I was provided a site with SEO features, which helps with Google rankings.
PracticePulse was the best option, delivering everything I wanted without huge development costs. They have been very supportive and have responded to my queries promptly. The new website is great and I think PracticePulse has put in a magnificent effort in developing websites for physiotherapy businesses, whilst allowing individualisation at a reasonable cost.