Locally focussed website and marketing solutions for health businesses in private practice.
Get and keep your patients:
It's not your fault. You weren't trained for this.
For most health businesses in private practice, this is just what it's like when it comes to websites, online marketing and getting new patients.
Think about it:
Is your practice is struggling? Chances are you've been dabbling in marketing or avoiding it altogether.
That's probably because…
---
PracticePulse is your Private Practice Lifeguard
We are experts in creating, marketing and managing private practice websites, helping generate more business for our customers and making them local heroes. We've helped hundreds of private practice businesses grow their referrals and appointments online since 2008.
Let us help you become the clinic your competition chases:
Got questions? Need some direction?
Book a consultation call and pick our brains!
Just one idea could make you thousands of dollars each year.
What clients say about PracticePulse
Trusted by busy practice owners all over the world…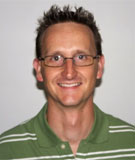 No IT nousse necessary
PracticePulse made designing and controlling our fantastic new websites easy and painless, with no IT nousse necessary. Our websites look great and are chock full of relevant articles, info on our clinics, with an easy enquiry email system. I have no hesitation in recommending Yalcin and his team to anyone interested in setting up a new website for their clinic.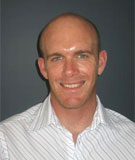 Specifically geared for us
Based on experience, our reservations were around the cost and effort of setting up a new website. We chose PracticePulse over other providers because because they are specifically geared towards physio businesses and relieving "our own pain". We've been absolutely comfortable in dealing with PracticePulse from start to finish. The service is fantastic and our new website is great! We have been very impressed with PracticePulse and would highly recommend them.