Locally focussed website and marketing solutions for health businesses in private practice.
Get and keep your patients:
It's not your fault. You weren't trained for this.
For most health businesses in private practice, this is just what it's like when it comes to websites, online marketing and getting new patients.
Think about it:
Is your practice is struggling? Chances are you've been dabbling in marketing or avoiding it altogether.
That's probably because…
---
PracticePulse is your Private Practice Lifeguard
We are experts in creating, marketing and managing private practice websites, helping generate more business for our customers and making them local heroes. We've helped hundreds of private practice businesses grow their referrals and appointments online since 2008.
Let us help you become the clinic your competition chases:
Got questions? Need some direction?
Book a consultation call and pick our brains!
Just one idea could make you thousands of dollars each year.
What clients say about PracticePulse
Trusted by busy practice owners all over the world…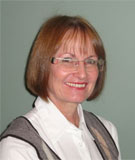 The whole process was painless
I had been considering getting a web site for my practice for several years but the process always seemed so daunting. When I discovered PracticePulse specialised in website design for physiotherapy practices I decided to give it a go. Yalcin was very helpful in guiding me through using the console to add change or edit content. I was been delighted with the site and at how relatively painless the whole process was for me.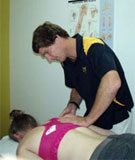 I'm getting excellent feedback
I'd been wondering how to get started with my practice website for more than 2 years, but didn't know what I'd have to do or how much it would cost. The solution came in the mail one day, in a letter from PracticePulse. They presented me with a package that looked great and didn't cost nearly as much as I thought it would. Not only that, they are really active in updating the site, saving me work. I feel really well looked after and I'm getting excellent feedback from patients and new clients.
I am a very happy customer.