Locally focussed website and marketing solutions for health businesses in private practice.
Get and keep your patients:
It's not your fault. You weren't trained for this.
For most health businesses in private practice, this is just what it's like when it comes to websites, online marketing and getting new patients.
Think about it:
Is your practice is struggling? Chances are you've been dabbling in marketing or avoiding it altogether.
That's probably because…
---
PracticePulse is your Private Practice Lifeguard
We are experts in creating, marketing and managing private practice websites, helping generate more business for our customers and making them local heroes. We've helped hundreds of private practice businesses grow their referrals and appointments online since 2008.
Let us help you become the clinic your competition chases:
Got questions? Need some direction?
Book a consultation call and pick our brains!
Just one idea could make you thousands of dollars each year.
What clients say about PracticePulse
Trusted by busy practice owners all over the world…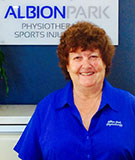 Preferred supplier to Health Networks Australia
When I took over the clinic, PracticePulse was a preferred supplier to Health Networks Australia. So I decided to use them for my website and online presence needs.
I really like the newsletters and updates that PracticePulse regularly provides. I basically don't have to do anything except decide what I want to put onto my website as required. I have several patients who are very familiar with the website development process, who comment on how good my website is; the way it looks and the ease of use.
I would highly recommend PracticePulse to any private practice health business for their professionalism. I haven't had any difficulties at all, since signing up with them in 2013.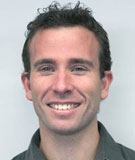 PracticePulse delivers on their promises
We have been using the services of PracticePulse for the past 14 months. Initially I had my reservations as we had previously had similar companies approach us and quote exorbitant prices for services that were quite ill-defined. Yalcin and his team took the time to explain their services thoroughly and simply and did not make outrageous claims.
I felt comfortable that PracticePulse would deliver on their promises and I have been very satisfied with the outcomes we have seen so far. We were looking to improve our online advertising and get a professional image and we are very impressed with the results. I would strongly recommend PracticePulse's services to all private physiotherapy clinics.