A well-designed website is your foundation: It will reduce your marketing costs and get you appointments. However your competition has other ideas; they want to steal your patients with their marketing! Fight back with better marketing. Make them lose sleep.
It's simple: Get back more than you spend
Effective marketing gets you new and repeat patients, so you can keep doing what you do best. It is the lifeblood of your business.
Ineffective marketing takes away your personal time, sanity and even food from your table.
If you are reading this, then you are probably struggling to keep up with technology and modern marketing or have better things to do with your time.
It's no wonder you are confused:
So you find yourself struggling in business, because you could never get over this marketing hurdle.
What if your marketing put more money back in your pocket than what it took out?
What if you could work with an agency who understood your business and cared about it?
An agency who only works with healthcare professionals, and did not tie you down to expensive and lengthy commitments?
An agency who could build your marketing to make you more than you spend, so you can both win?
PracticePulse is this agency.
Included with all practice marketing services:
Got questions? Need some direction?
Book a consultation call and pick our brains!
Just one idea could make you thousands of dollars each year.
What clients say about PracticePulse
Trusted by busy practice owners all over the world…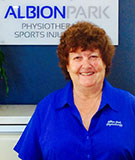 Preferred supplier to Health Networks Australia
When I took over the clinic, PracticePulse was a preferred supplier to Health Networks Australia. So I decided to use them for my website and online presence needs.
I really like the newsletters and updates that PracticePulse regularly provides. I basically don't have to do anything except decide what I want to put onto my website as required. I have several patients who are very familiar with the website development process, who comment on how good my website is; the way it looks and the ease of use.
I would highly recommend PracticePulse to any private practice health business for their professionalism. I haven't had any difficulties at all, since signing up with them in 2013.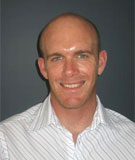 Specifically geared for us
Based on experience, our reservations were around the cost and effort of setting up a new website. We chose PracticePulse over other providers because because they are specifically geared towards physio businesses and relieving "our own pain". We've been absolutely comfortable in dealing with PracticePulse from start to finish. The service is fantastic and our new website is great! We have been very impressed with PracticePulse and would highly recommend them.