A well-designed website is your foundation: It will reduce your marketing costs and get you appointments. However your competition has other ideas; they want to steal your patients with their marketing! Fight back with better marketing. Make them lose sleep.
It's simple: Get back more than you spend
Effective marketing gets you new and repeat patients, so you can keep doing what you do best. It is the lifeblood of your business.
Ineffective marketing takes away your personal time, sanity and even food from your table.
If you are reading this, then you are probably struggling to keep up with technology and modern marketing or have better things to do with your time.
It's no wonder you are confused:
So you find yourself struggling in business, because you could never get over this marketing hurdle.
What if your marketing put more money back in your pocket than what it took out?
What if you could work with an agency who understood your business and cared about it?
An agency who only works with healthcare professionals, and did not tie you down to expensive and lengthy commitments?
An agency who could build your marketing to make you more than you spend, so you can both win?
PracticePulse is this agency.
Included with all practice marketing services:
Got questions? Need some direction?
Book a consultation call and pick our brains!
Just one idea could make you thousands of dollars each year.
What clients say about PracticePulse
Trusted by busy practice owners all over the world…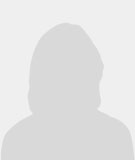 The website is so important to us, we could not run the clinic without you!!
Thank you always for your help. The website is so important to us, we could not run the clinic without you!! Thank you.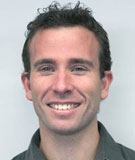 PracticePulse delivers on their promises
We have been using the services of PracticePulse for the past 14 months. Initially I had my reservations as we had previously had similar companies approach us and quote exorbitant prices for services that were quite ill-defined. Yalcin and his team took the time to explain their services thoroughly and simply and did not make outrageous claims.
I felt comfortable that PracticePulse would deliver on their promises and I have been very satisfied with the outcomes we have seen so far. We were looking to improve our online advertising and get a professional image and we are very impressed with the results. I would strongly recommend PracticePulse's services to all private physiotherapy clinics.