Paying Google or Facebook to get your business in front of users can be a tremendously effective way to grow your business. However it can be very daunting and unnecessarily costly to set up and manage, if you are inexperienced.
There are many long-term online marketing methods. However if you want immediate and accurately-measurable results, PPC (Pay Per Click) ads are hard to beat.
We can plan, create and monitor your Facebook Ads and Google Adwords or campaigns. There are many different ad formats and objectives around these days, and experience dictates which are best for your needs.
You set your monthly budget. A properly set up campaign will maximise your return on this budget each month, whereas a poorly set up campaign will waste all your money. Experienced consultants will be able to monitor and finetune the performance of your campaigns each month and treat your budget like their own.
Certified professionals
Certified Customer Acquisition Specialists are uniquely qualified to help brands and businesses leverage paid traffic channels such Google, Facebook and other platforms to grow their customer base without breaking the bank. In short, Customer Acquisition Specialists are able to not only deliver fresh leads and customers, they are able to deliver those leads and customers at a PROFIT.
Pricing
Facebook Ads management
AU $995 setup
AU $195 /month + 20% of ad budget
Australian dollars (ex GST).
Convert currency here
Google Adwords management
AU $995 setup
AU $195 /month + 20% of ad budget
Australian dollars (ex GST).
Convert currency here
Included with all practice marketing services:
Frequently asked questions
Isn't investing in SEO (search engine optimisation) better for long term?

SEO is an excellent long-term strategy. Ideally, your website would rank at the top of search results without paying for additional ads. However SEO won't help you reach users of Facebook. SEO can also take a long time to achieve, whereas PPC ads can get you appointments very quickly.

Also consider that such advertising has quickly become the norm. With so much online competition today, advertising is a fact of life; a decade ago, a small business couldn't survive without Yellow Pages. Nowadays that's been replaced with Google AdWords and Facebook Ads.
How much should I budget?

Short answer: Few hundred a month.

How far your budget will stretch is a function of several things. We will help you determine budget during your campaign set up. But think of this: If you get back more than one dollar for every dollar you spend, doesn't budget become irrelevant? With these ads, you can get such feedback very quickly.
Got questions? Need some direction?
Book a consultation call and pick our brains!
Just one idea could make you thousands of dollars each year.
What clients say about PracticePulse
Trusted by busy practice owners all over the world…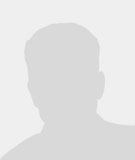 Tailored solutions for all requirements
I was initially hesitant to take the plunge and get a website for my clinic, as other web developers presented it as a big project (to do properly). This appeared daunting until I made enquiries with PracticePulse. The team at PracticePulse made it easy for me to understand the process involved and I have broad control over updating my own content and using the various resources from PracticePulse.
Yalcin and his team have responded to my queries promptly and give me proactive suggestions. I would have no hesitation in recommending them for clinics of any size as they seem to have tailored solutions for all requirements.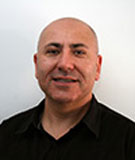 A necessary addition to our marketing strategy
Our website has proven to be a worthwhile and necessary addition to our marketing strategy. In a relatively short period of time it has paid for itself by generating new client referrals, receiving plenty of praise from patients. I am impressed with the support, professional services and ongoing articles and updates you and your team have continuously made. I have no hesitation in recommending PracticePulse.