Paying Google or Facebook to get your business in front of users can be a tremendously effective way to grow your business. However it can be very daunting and unnecessarily costly to set up and manage, if you are inexperienced.
There are many long-term online marketing methods. However if you want immediate and accurately-measurable results, PPC (Pay Per Click) ads are hard to beat.
We can plan, create and monitor your Facebook Ads and Google Adwords or campaigns. There are many different ad formats and objectives around these days, and experience dictates which are best for your needs.
You set your monthly budget. A properly set up campaign will maximise your return on this budget each month, whereas a poorly set up campaign will waste all your money. Experienced consultants will be able to monitor and finetune the performance of your campaigns each month and treat your budget like their own.
Certified professionals
Certified Customer Acquisition Specialists are uniquely qualified to help brands and businesses leverage paid traffic channels such Google, Facebook and other platforms to grow their customer base without breaking the bank. In short, Customer Acquisition Specialists are able to not only deliver fresh leads and customers, they are able to deliver those leads and customers at a PROFIT.
Pricing
Facebook Ads management
AU $995 setup
AU $195 /month + 20% of ad budget
Australian dollars (ex GST).
Convert currency here
Google Adwords management
AU $995 setup
AU $195 /month + 20% of ad budget
Australian dollars (ex GST).
Convert currency here
Included with all practice marketing services:
Frequently asked questions
Isn't investing in SEO (search engine optimisation) better for long term?

SEO is an excellent long-term strategy. Ideally, your website would rank at the top of search results without paying for additional ads. However SEO won't help you reach users of Facebook. SEO can also take a long time to achieve, whereas PPC ads can get you appointments very quickly.

Also consider that such advertising has quickly become the norm. With so much online competition today, advertising is a fact of life; a decade ago, a small business couldn't survive without Yellow Pages. Nowadays that's been replaced with Google AdWords and Facebook Ads.
How much should I budget?

Short answer: Few hundred a month.

How far your budget will stretch is a function of several things. We will help you determine budget during your campaign set up. But think of this: If you get back more than one dollar for every dollar you spend, doesn't budget become irrelevant? With these ads, you can get such feedback very quickly.
Got questions? Need some direction?
Book a consultation call and pick our brains!
Just one idea could make you thousands of dollars each year.
What clients say about PracticePulse
Trusted by busy practice owners all over the world…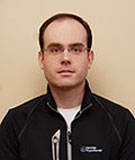 Increase in referrals to our clinic!
We have been using the PracticePulse platform for our website since 2008. We have been very pleased with the positive response we have received from our clientele. Most importantly, as a result of our new website we have seen an increase in the number of hits to our site and an increase in the number of referrals to our clinic!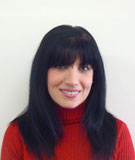 The biggest benefit of all has been the fantastic income generated from new clients
We had been wanting to get websites going for our two Perth clinics for years but it seemed too daunting a task. When we read about PracticePulse we thought it sounded ideal, we could utilise the power of the internet to boost our businesses without having to do the grunt work ourselves.
It was so easy having PracticePulse help us through it all. The customer service was excellent and we were never made to feel stupid, no matter how basic our questions were. We are thrilled with the results since signing on! We honestly believe our websites can rival any other health professional clinic websites in the country because ours are so well presented, very user friendly and with loads of information available for our new and current clients. It is a great marketing tool, as our clients are gently reminded about our clinics via the monthly newsletters. We have also found the monthly newsletters a great way to share news with our clients, such as changes in hours over holiday periods and introducing new services or new staff members. Our clients are making the most of online bookings and the biggest benefit of all has been the fantastic income generated from new clients who have found the website. New clients have said that the quality of our website was the sole reason they chose us over our competitors.
We recommend PracticePulse for their expertise and above all, for maximising our search engine optimisation so when potential clients search online for physiotherapists in our area, there we are at the top of the first page! We are very grateful for the wonderful improvement to our businesses that is due to PracticePulse.