All the tools, features and support you need bundled into one package. Easily affordable and constantly evolving, a PracticePulse website will make your online presence a profitable investment for your practice.
Get more patients, grow your business
Your ideal patients are looking for your services; make sure they find you, and not your competition.
Latest technology and looks
Fully smartphone enabled, eye-catching features to get your ideal customer's attention.
Always be in control
Stop wasting time online and get back to growing your business with the right team and tools.
Design & setup
Simply choose one of the following to get started quickly:
"Show me some design options, make it pretty, keep price low"
"I want completely unique design, ground-up"
Standard setup inclusions:
Your branding & colours
Professional page layouts and design
Mobile optimised
Initial SEO tune-up
Unlimited pages
Import content from old website
Perfect mix for private practice
Decades of experience built-in
Domain name registration 1
Hosting configuration
Speed optimised
All the advice you need
There are countless integrations and extensions you can add to your website, such as custom online forms, landing (sales) pages, booking systems and newsletter managers. We will work with you.
Support plans
We won't leave you stranded. Choose your support & maintenance requirements to suit.
There's also an option if you just want to purchase your website outright and don't need any support or maintenance.
"Take care of the tech; I can do the rest myself."
"I'll need ongoing help with my website."
"I have no time or patience: Just take care of everything for me."
Standard maintenance inclusions:
24/7 Up-time monitoring
($100/year value)
Security monitoring / hack-proofing
($190/year value)
Regular backups to cloud
($250/year value)
Managed system updates and upgrades
($190/year value)
Cloud hosting
($120/year value)
Domain name renewals 2
(Up t$50/year value)
SSL security certificate
($100/year value)
Detailed reports (visitor analytics, websites updates etc)
Unlimited ideas and advice when you need it
(priceless)
Website and technical support team
(priceless)
Help with implementing your ideas
(priceless)
Superhero training, if you are so inclined
No support or maintenance required?
When you bundle one of the maintenance packages above with your PracticePulse website, you not only get a great up-front deal but also top-notch support, service and peace of mind. Plus you k now we will always work hard to keep your business each and every month.
But if you have the time and resources to manage all aspects of hosting, security, backups, maintenance and updates, you can purchase your PracticePulse website outright any time for a low "buy-out" fee:
$2,995 within the first year
$1,995 within the second year
$995 thereon
---
1 One domain name registration included in setup if you don't already have a domain name.
2 Annual domain name renewals included while you have an active maintenance plan, if you transfer your domain name to our registrar.
Frequently asked questions
Why are there monthly fees?

The support & maintenance plans are not mandatory. However they offer excellent value and peace of mind for you. It's also a way for us to reduce your typical up-front website development costs.

Essentially, we are wearing the risks: You pay much less to get your awesome PracticePulse website, plus you get excellent service so you can focus on what you do best, knowing you can leave whenever you like and we will work hard each month to keep you.

If you want to self-host and manage your website, there's an option to buy out your PracticePulse website like a regular website.
Will my website be found in search engines?

Yes. However remember your competitors are also after the same thing. How high you appear in Google depends on many things, which we can help you with.
Can I add my front-desk software's booking form to my website?
How do I manage my website?

You will get a special login, where you can update various settings and content. We've locked away all the complicated stuff so you are not overwhelmed.

You can also ask us for help whenever you need it. Some of our support and maintenance plans include unlimited help; just email us and consider it done.
Do I get email accounts?

Yes. We can set up 2 secure email accounts for free, with more available for a small fee. They hold 25GB of data.

However we recommend services like Google G Suite or Microsoft Office 365, for maximum flexibility.
Am I locked into a monthly service fee?

No; there is no minimum term. You can leave us whenever you like. However we've designed our service to minimise your risk by not charging you a full website fee up-front. Instead we offer you a very low setup fee, and bundle incredible ongoing value each month so you want to stay with us.
How do I cancel my PracticePulse website service?

Simply give us one month notice. You have two options if you want to leave us:

A) Cancel your PracticePulse website any time and get a different website from another developer (pay them whatever they charge). You will not pay us anything more.

B) Buy out your PracticePulse website if you want to keep it, and manage its hosting, maintenance and security yourself. It's like leasing a car.

When you buy out your website, we will remove any user restrictions and you will get full administrator rights. We will give you an entire backup of your website. You will need to manage your own website and email hosting, SSL security and domain renewals.
Can I change my website design later?

Of course. We offer half-price setup for redesigns.
What's included in the monthly reports?

Your reports include everything from what we did behind the scenes (system updates, backups etc), security monitoring outcomes, up-time monitoring (ensure your website is always up), any content updates that were done etc.

Advanced reports that come with some management plans also include your SEO rankings, competitor behaviour and so much more.
Got questions? Need some direction?
Book a consultation call and pick our brains!
Just one idea could make you thousands of dollars each year.
What clients say about PracticePulse
Trusted by busy practice owners all over the world…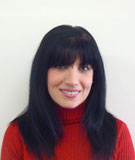 The biggest benefit of all has been the fantastic income generated from new clients
We had been wanting to get websites going for our two Perth clinics for years but it seemed too daunting a task. When we read about PracticePulse we thought it sounded ideal, we could utilise the power of the internet to boost our businesses without having to do the grunt work ourselves.
It was so easy having PracticePulse help us through it all. The customer service was excellent and we were never made to feel stupid, no matter how basic our questions were. We are thrilled with the results since signing on! We honestly believe our websites can rival any other health professional clinic websites in the country because ours are so well presented, very user friendly and with loads of information available for our new and current clients. It is a great marketing tool, as our clients are gently reminded about our clinics via the monthly newsletters. We have also found the monthly newsletters a great way to share news with our clients, such as changes in hours over holiday periods and introducing new services or new staff members. Our clients are making the most of online bookings and the biggest benefit of all has been the fantastic income generated from new clients who have found the website. New clients have said that the quality of our website was the sole reason they chose us over our competitors.
We recommend PracticePulse for their expertise and above all, for maximising our search engine optimisation so when potential clients search online for physiotherapists in our area, there we are at the top of the first page! We are very grateful for the wonderful improvement to our businesses that is due to PracticePulse.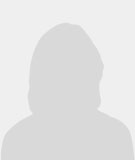 I felt confident in choosing PracticePulse
Prior to deciding on PracticePulse, I'd had a Do-It-Yourself website for the past 3 years but felt that I was not getting good value for money. I also found myself too busy to be updating it regularly. I had looked into getting a new website a year ago, but realised that it was going to cost several thousand dollars upfront and then require me to do a lot of work. I didn't even hear back from some companies I had called.
So when I received a flyer in the post from PracticePulse offering to set up, host and update my practice website I was really quite excited. Especially as I had never come across a web development company that specialises in physio private practice websites. From the moment I emailed for more information, I felt confident that I was making the right decision by choosing PracticePulse. They were very efficient, setting up my new website and emails in less than 2 weeks. Throughout the process, they were very helpful and responded quickly to my emails and phone calls. I am very pleased with my new website and find the Admin Console a lot more user-friendly than my last website. I am very happy to recommend PracticePulse, Yalcin and his team to others.