See why they love us back…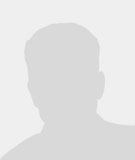 My website virtually runs itself and scores highly on Google
I have been using PracticePulse since early 2016. I was referred by a trusted colleague and initially wished to have assistance with an up-to-date website which scores highly on Google. My website has been tailored just for my practice. The done-for-me newsletter gets sent by email on my behalf to my clients after I approve or edit it. Hence my website virtually runs itself and I spend only minimal time maintaining contents. This has freed up lot of time for me. I would recommend PracticePulse as Yalcin and his team are friendly, easy to deal with, helpful and efficient.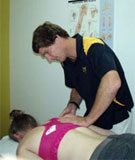 I'm getting excellent feedback
I'd been wondering how to get started with my practice website for more than 2 years, but didn't know what I'd have to do or how much it would cost. The solution came in the mail one day, in a letter from PracticePulse. They presented me with a package that looked great and didn't cost nearly as much as I thought it would. Not only that, they are really active in updating the site, saving me work. I feel really well looked after and I'm getting excellent feedback from patients and new clients.
I am a very happy customer.

SEO features help with Google rankings
I was looking to create a website which had a great look and feel to it and lots of client oriented content without spending a great deal of my time on it. Initially, I was concerned that having a generic template may look a bit cheap and not stand out from the rest, however the ability to add one's own content and even design was a big plus. Additionally, I was provided a site with SEO features, which helps with Google rankings.
PracticePulse was the best option, delivering everything I wanted without huge development costs. They have been very supportive and have responded to my queries promptly. The new website is great and I think PracticePulse has put in a magnificent effort in developing websites for physiotherapy businesses, whilst allowing individualisation at a reasonable cost.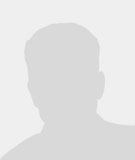 Tailored solutions for all requirements
I was initially hesitant to take the plunge and get a website for my clinic, as other web developers presented it as a big project (to do properly). This appeared daunting until I made enquiries with PracticePulse. The team at PracticePulse made it easy for me to understand the process involved and I have broad control over updating my own content and using the various resources from PracticePulse.
Yalcin and his team have responded to my queries promptly and give me proactive suggestions. I would have no hesitation in recommending them for clinics of any size as they seem to have tailored solutions for all requirements.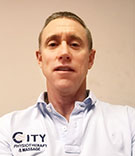 I've had my practice website built and managed by PracticePulse for many years
I've had my practice website built and managed by PracticePulse for many years. I find PracticePulse to be both a time and cost effective way to meet my web needs. Help is always available when needed. I wouldn't hesitate to recommend PracticePulse.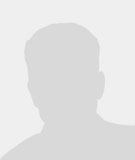 I am amazed at the service
After starting my own physiotherapy clinic, I had heard a good website was extremely important in allowing people to understand my business. The problem I had was that I did not know where to start in constructing a site, and was amazed at some of the prices I was quoted.
Thankfully I found PracticePulse on the internet. Yalcin from PracticePulse made things so easy, whereby I only gave him basic information and the site was constructed very quickly.
What impresses me about my new website is that it is physiotherapy specific, and has a lot of useful articles my patients have access to. I am amazed at the service, in that I am able to email or phone the staff at PracticePulse at any time for assistance.
I am also very impressed in the price for the construction of the site, constant support, and great articles. You can pick and choose what you want on your site, and make it specific to your business.
From a very happy customer.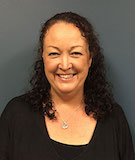 They never made me feel foolish despite my complete lack of anything technological.
I originally had a single page website that I could do nothing with. I am now so excited with my new PracticePulse website. It looks awesome, has a great content library, is easy to navigate and I can readily have it updated whenever I like. The best thing is the online booking service I've been wanting. This has already brought in new business and I believe my website puts me in front of my competitors.
PracticePulse made it unbelievably easy. They have been very helpful, and are so prompt answering questions and making changes. They never made me feel foolish despite my complete lack of anything technological. Well worth it, I highly recommend.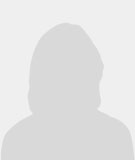 The website is so important to us, we could not run the clinic without you!!
Thank you always for your help. The website is so important to us, we could not run the clinic without you!! Thank you.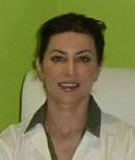 I'd strongly recommend PracticePulse – just not to my competitors!
My practice is in the United Arab Emirates (UAE), so I wasn't sure if I'd receive the support I needed from a company on the other side of the world. PracticePulse has not only been supportive of my needs but also proactive in keeping an eye on my content and providing tips on improving my website.
What drew me to PracticePulse was the quality of their work and ample educational material and newsletters for my visitors to enjoy. With their help, I look forward to exploring video marketing ideas.
I would strongly recommend PracticePulse to other small business owners – just as long as they are not my competitors in the UAE!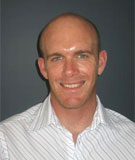 Specifically geared for us
Based on experience, our reservations were around the cost and effort of setting up a new website. We chose PracticePulse over other providers because because they are specifically geared towards physio businesses and relieving "our own pain". We've been absolutely comfortable in dealing with PracticePulse from start to finish. The service is fantastic and our new website is great! We have been very impressed with PracticePulse and would highly recommend them.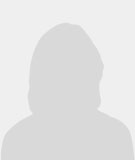 As a technophobe I really appreciate the help
As a technophobe I have really appreciated all the help you have given me in finally getting a website up and running for my business. The articles and huge amount of physio related material on offer to prospective patients are presented in a professional way that is user friendly for patients. It is great that I can tailor make my own website from your design – adding on my own articles and, if I choose to, discarding any of your topics that may not be relevant to my practice. So far I think they are all great. Thanks so much for your time, efforts and patience.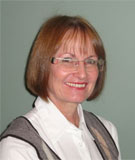 The whole process was painless
I had been considering getting a web site for my practice for several years but the process always seemed so daunting. When I discovered PracticePulse specialised in website design for physiotherapy practices I decided to give it a go. Yalcin was very helpful in guiding me through using the console to add change or edit content. I was been delighted with the site and at how relatively painless the whole process was for me.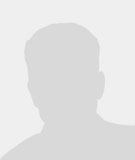 Very accessible and very helpful
With limited IT knowledge I baulked at creating a website for far too long, believing it would be too complicated, too difficult to generate the required content, and too expensive. Since biting the bullet and going with PracticePulse, I'm really pleased that it has been none of these things.
The setup process was very straightforward, and the user interface to make subsequent changes has been very easy to use. PracticePulse provides a large library of quality documents and information sheets for patients covering a wide range of conditions, and the cost of setup and hosting is very reasonable. Yalcin has also been very accessible and very helpful. Overall, a quality service and product.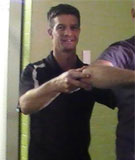 Client drove from 1 hour away because of our website
 chose PracticePulse because they were dedicated to providing physio clinic websites. There was no way we could put the time into the regular change of information available on the website ourselves. The guys are extremely quick to respond to any questions. Within 2 days of going live we had a client drive over 1 hour because of how professional the website looked and that it had information on his particular injury.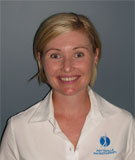 Saved me both money and time
When considering upgrading our website I was hesitant mainly because of the cost and time. Upgrading through PracticePulse has saved me both money and time – my new website is full of informative articles and also includes a monthly newsletter which is ALL done for me (so I no longer have to waste my time doing – more time to see patients!) Not to mention how great the website looks, and I love the interaction it provides.
I have been so impressed with PracticePulse – they are prompt and efficient and have helped me every step of the way. Also the Admin Console is so easy to navigate – no more phoning and paying a web designer every time I want to make a change.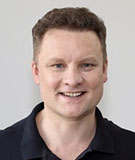 PracticePulse gets health professionals noticed by existing and new patients
My old website wasn't helping my business, but even the thought of updating it was painful. So I put it off for a long time. PracticePulse made the migration to my new website seamless, painless and fast! The guys at PracticePulse knew exactly what I wanted, and all the stuff I never knew I needed.
Now all updates are only a quick email away, unless I want to do it myself through the simple console. It's not complicated like WordPress.
I would recommend Practice Pulse to any health professional that wants a website that will get noticed by your existing and new patients.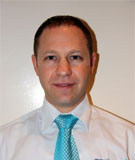 Compliments from my patients
Yalcin and his team were fantastic when I decided to change from my existing website to their content rich PracticePulse site. The process was smooth and expedient and I have had a lot of compliments about my site from my patients. It's great that I don't have the headache of having to think up my own articles to keep the site current. I would highly recommend PracticePulse.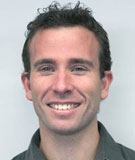 PracticePulse delivers on their promises
We have been using the services of PracticePulse for the past 14 months. Initially I had my reservations as we had previously had similar companies approach us and quote exorbitant prices for services that were quite ill-defined. Yalcin and his team took the time to explain their services thoroughly and simply and did not make outrageous claims.
I felt comfortable that PracticePulse would deliver on their promises and I have been very satisfied with the outcomes we have seen so far. We were looking to improve our online advertising and get a professional image and we are very impressed with the results. I would strongly recommend PracticePulse's services to all private physiotherapy clinics.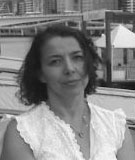 PracticePulse's services will greatly help physio business
I met Yalcin of PracticePulse at the APA conference for the first time… I signed up there and then and have not regretted it. Their service and offer was great and I needed a professionally done website. My new website is excellent. It is comprehensive, through and professionally very relevant. I'd recommend PracticePulse to my colleagues and other physios; PracticePulse's services will greatly help physio business.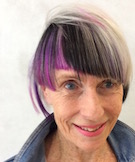 Exceptional customer service and support
PracticePulse provides our practice with a hassle-free professional website service. We enjoy the exceptional customer service and support that saves us time in a busy clinic atmosphere.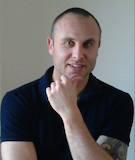 Focus on what you do – Leave your website to the skilled professionals
I trialled few themes to see how my clinic's new website would look. From there I knew that I definitely wanted it. I got a good looking website with all the integrations and content which I'm free to use and modify to my needs. The list building / email marketing features are included that would usually cost me extra if I was to do it myself.
I would recommend the PracticePulse services to all clinics and therapist who are too busy working in their direct area of expertise – leave the website building and maintenance to the skilled professionals. Strong online presence is good for business and it is great to have somebody taking care of things while you are busy working with your patients.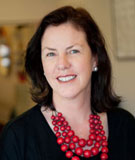 Patients have been very impressed with the professionalism of our website and newsletters
We were initially sceptical about organising a website without actually meeting the web designer or having them see our practice, but communication was prompt and reliable. Any questions or problems we had were resolved. We wanted to customise our site so it did not look like everyone else's yet still have the convenience of someone else running our website. We liked that PracticePulse was specific in dealing with physiotherapy businesses. We are really happy with the customised design and regular newsletters. Patients have been very impressed with the professionalism of our website and newsletters. We would recommend PracticePulse to other physiotherapy clinics.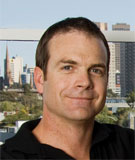 New patient picked us because of our website
I previously had a three page, clunky, unalterable website that clearly wasn't working for our clinic. In the space of a week PracticePulse designed, structured and launched a new website for us in a seamless transition. It could not have been easier and the results speak for themselves.
A new patient who saw Joanna this week commented that he picked our practice over others in the area based on the web-site. Nice work.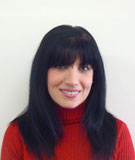 The biggest benefit of all has been the fantastic income generated from new clients
We had been wanting to get websites going for our two Perth clinics for years but it seemed too daunting a task. When we read about PracticePulse we thought it sounded ideal, we could utilise the power of the internet to boost our businesses without having to do the grunt work ourselves.
It was so easy having PracticePulse help us through it all. The customer service was excellent and we were never made to feel stupid, no matter how basic our questions were. We are thrilled with the results since signing on! We honestly believe our websites can rival any other health professional clinic websites in the country because ours are so well presented, very user friendly and with loads of information available for our new and current clients. It is a great marketing tool, as our clients are gently reminded about our clinics via the monthly newsletters. We have also found the monthly newsletters a great way to share news with our clients, such as changes in hours over holiday periods and introducing new services or new staff members. Our clients are making the most of online bookings and the biggest benefit of all has been the fantastic income generated from new clients who have found the website. New clients have said that the quality of our website was the sole reason they chose us over our competitors.
We recommend PracticePulse for their expertise and above all, for maximising our search engine optimisation so when potential clients search online for physiotherapists in our area, there we are at the top of the first page! We are very grateful for the wonderful improvement to our businesses that is due to PracticePulse.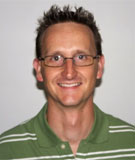 No IT nousse necessary
PracticePulse made designing and controlling our fantastic new websites easy and painless, with no IT nousse necessary. Our websites look great and are chock full of relevant articles, info on our clinics, with an easy enquiry email system. I have no hesitation in recommending Yalcin and his team to anyone interested in setting up a new website for their clinic.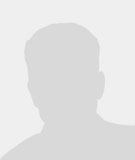 PracticePulse were (and continue to be) able to solve ALL of our issues
When researching for a web designer, we sought providers that are specific to health businesses like ours. From there it became a case of elimination. PracticePulse proved to be the best communicator, the most logical, the clearer, the most client-focused, the most co-operative and innovative, the most future looking.
Combined with excellent design and content, PracticePulse were (and continue to be) able to solve ALL of our issues and have produced a first-class website that was as interactive as we wanted. Nothing is too much trouble for the PracticePulse team, and we appreciate the regular and continuous improvements.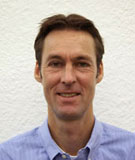 Feedback from patients as well as referral sources has been entirely positive
After unsuccessfully trying to design a website ourselves, we started to research web design companies. PracticePulse stood out because of their modern, user friendly designs. We have not been disappointed since and have been very pleased with their customer service. Feedback from patients as well as referral sources has been entirely positive! We would recommend PracticePulse to any prospective physical therapy clinic!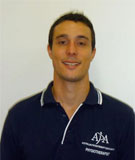 The product speaks for itself
PracticePulse has given us great quality service and made the changeover process a smooth one. The product they offer speaks for itself; we're just looking forward to seeing the website to become a key part of our patient communication and marketing process, freeing up our time to do more of what we're good at!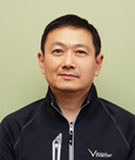 Increase in regular communication for appointments and services
Since implementing the PracticePulse website we have had a great response to the site and have also seen an increase in the regular communication from our clientele for appointments and services.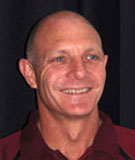 They use plain language and no gimmicks
Thanks to PracticePulse for making the setup of my website stress free. Using plain language and no gimmicks they have assisted me to establish a quality site. Furthermore the physio specific content supplied is of good quality. The ability to send individualized newsletters to my patients is a great facility. PracticePulse is a unique and effective service for time poor physiotherapy professionals such as we busy practice owners.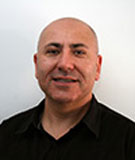 A necessary addition to our marketing strategy
Our website has proven to be a worthwhile and necessary addition to our marketing strategy. In a relatively short period of time it has paid for itself by generating new client referrals, receiving plenty of praise from patients. I am impressed with the support, professional services and ongoing articles and updates you and your team have continuously made. I have no hesitation in recommending PracticePulse.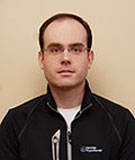 Increase in referrals to our clinic!
We have been using the PracticePulse platform for our website since 2008. We have been very pleased with the positive response we have received from our clientele. Most importantly, as a result of our new website we have seen an increase in the number of hits to our site and an increase in the number of referrals to our clinic!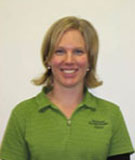 They regard no question as silly
Though I was unsure how effective a website could be for my physiotherapy practice, I chose PracticePulse for their very efficient service, well-designed and affordable product.
I am very comfortable dealing with PracticePulse – they regard no question as 'silly'. They are easy to contact via phone and replies to emails are always prompt. The more-technical aspects of the website setup procedure were made very clear and simple.
I am really pleased with my new website, the flexibility in design and the physio-specific content provided by PracticePulse. I would definitely recommend them to any colleague who wants a website set up for their practice.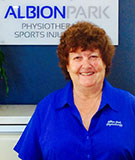 Preferred supplier to Health Networks Australia (HNA)
When I took over the clinic, PracticePulse was a preferred supplier to Health Networks Australia. So I decided to use them for my website and online presence needs.
I really like the newsletters and updates that PracticePulse regularly provides. I basically don't have to do anything except decide what I want to put onto my website as required. I have several patients who are very familiar with the website development process, who comment on how good my website is; the way it looks and the ease of use.
I would highly recommend PracticePulse to any private practice health business for their professionalism. I haven't had any difficulties at all, since signing up with them in 2013.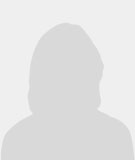 I felt confident in choosing PracticePulse
Prior to deciding on PracticePulse, I'd had a Do-It-Yourself website for the past 3 years but felt that I was not getting good value for money. I also found myself too busy to be updating it regularly. I had looked into getting a new website a year ago, but realised that it was going to cost several thousand dollars upfront and then require me to do a lot of work. I didn't even hear back from some companies I had called.
So when I received a flyer in the post from PracticePulse offering to set up, host and update my practice website I was really quite excited. Especially as I had never come across a web development company that specialises in physio private practice websites. From the moment I emailed for more information, I felt confident that I was making the right decision by choosing PracticePulse. They were very efficient, setting up my new website and emails in less than 2 weeks. Throughout the process, they were very helpful and responded quickly to my emails and phone calls. I am very pleased with my new website and find the Admin Console a lot more user-friendly than my last website. I am very happy to recommend PracticePulse, Yalcin and his team to others.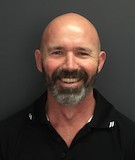 Excellent service, good results, value for money, wonderful content
I decided to sign up with PracticePulse when I realised I was left behind in today's online world.
I would recommend PracticePulse to all private physio practices who wish to begin, or expand their online presence. They provide excellent service, good results, value for money, wonderful content, and a web platform that's easily customised.
The content PracticePulse supplied my website with is extensive and a really good source of info for current and potential clients. I enjoy the regular e-newsletters to keep in touch with my clients. I love the vast array of diverse content being added to my site.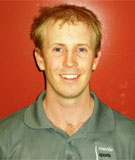 Attracting and informing customers
We needed a functional, useful website that would work in attracting and informing customers, yet one that wouldn't take up so much of our time to setup and maintain. PracticePulse has delivered us a great website with prompt and hassle-free service, overcoming any problems. All for a low cost.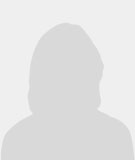 Excellent help, advice and assistance
PracticePulse have provided excellent help, advice and assistance to get our website up and running. The final product is professional, easy to use and I am extremely happy with it.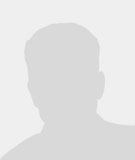 Responsive to requests and queries
Prior to PracticePulse building our new website, our website was looking a little out of date. What PracticePulse had to offer sounded like what we needed. They have generally been responsive to requests and queries and our website is significantly better that our old one. Thank you.