This one goes out to the words you're missing… Are you trying to be found in search engines? Can't convert your visitors into appointments? We can get your message across concisely with professional flair.
You finally sit down to write the content for that empty page on your website. But you find yourself constantly losing the staring contest with the blank page. Maybe you have some idea about what you want to say but can't find the words.
Whether you like it or not, content is the life-blood of a website like yours. Your visitors want to know if you can solve their problems. They want to download forms, find your contact details, or learn about how you're different to the other guys down the road.
You need to fully understand your visitors and their motivations. It is hard to write well. This is probably why you haven't started. Or maybe you've dabbled in it and considered it "good enough". But if you are here reading this, then chances are you know you need help.
We work with health businesses in private practice all day, every day. We understand you, your needs and that of your visitors. Why not let us do the writing for you?
Pricing
Story teller
AU $395
Creative home page or about us page development with on-page SEO.
Australian dollars (ex GST).
Convert currency here
Content renovation
AU $395
Restructure, proofread and professional reformat up to 10 pages.
Australian dollars (ex GST).
Convert currency here
Custom copywriting, eBook development
Needs to be quoted case-by-case.
Included with all practice marketing services:
Frequently asked questions
Can you rewrite my exiting pages?

Yes. We will let you know what information we need from you, once we take a look at your existing material.
Will your copy be optimised for search engines?

SEO is something that is always on our mind, so your new content will have a degree of SEO. However our copywriting service doesn't include keyword research, so you can either provide us with required keyword focus, or take up our SEO services separately.
I don't know what to write. Can you help?

Sure. We can provide you a list of common pages that your visitors will expect to see. You can then decide which pages to include.
Got questions? Need some direction?
Book a consultation call and pick our brains!
Just one idea could make you thousands of dollars each year.
What clients say about PracticePulse
Trusted by busy practice owners all over the world…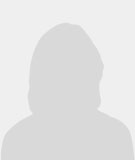 As a technophobe I really appreciate the help
As a technophobe I have really appreciated all the help you have given me in finally getting a website up and running for my business. The articles and huge amount of physio related material on offer to prospective patients are presented in a professional way that is user friendly for patients. It is great that I can tailor make my own website from your design – adding on my own articles and, if I choose to, discarding any of your topics that may not be relevant to my practice. So far I think they are all great. Thanks so much for your time, efforts and patience.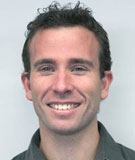 PracticePulse delivers on their promises
We have been using the services of PracticePulse for the past 14 months. Initially I had my reservations as we had previously had similar companies approach us and quote exorbitant prices for services that were quite ill-defined. Yalcin and his team took the time to explain their services thoroughly and simply and did not make outrageous claims.
I felt comfortable that PracticePulse would deliver on their promises and I have been very satisfied with the outcomes we have seen so far. We were looking to improve our online advertising and get a professional image and we are very impressed with the results. I would strongly recommend PracticePulse's services to all private physiotherapy clinics.