Whether you need a new logo, complete rebranding, stationery design or signage, we have you covered. We can even layout and format your eBooks to look completely professional.
First impressions last a long time. So why don't most small businesses pay attention to their branding, even though it's the first thing that a potential client sees about your practice? Usually because branding is unnecessarily expensive, or difficult to sort out.
Consider walking into a small business (e.g. a gym, or health spa) and noticing all staff wearing neat, branded polo shirts, with a logo the main door and the wall behind reception, plus a website that lets you know you're in the right place. What would you think? Would a business who is not good at what they do care to present themselves so well? Consistency builds trust in a business. Just ask McDonalds founder Ray Croc.
If you need a new logo, standardised office templates, signage or even infographics, get in touch with our team. We have the experience you need at affordable prices that won't break the bank.
Pricing
Logo & branding
AU $1,495
Consultation, dozens of concepts, 3 revisions based on feedback, handover of artwork.
Australian dollars (ex GST).
Convert currency here
Stationery design
AU $995
Letterhead, envelope and business card designs, handover of artwork.
Australian dollars (ex GST).
Convert currency here
Included with all practice marketing services:
Frequently asked questions
What files will you supply?

We will provide vector artwork where appropriate (SVG / PDF / EPS). Otherwise we will provide high-resolution raster files (PNG).
Can you provide us with branded office templates?

Yes. There would be a surcharge involved, depending on formats.
How do you handle print requirements?

We would generally hand over the files to you, so you can manage printing yourself. This is generally more cost effective for you.

However, we can also handle printing via a local printer for you if you need. There would be a small surcharge involved.
Can you prepare infographics for us?

Sure. It will be quoted as a custom job.
Got questions? Need some direction?
Book a consultation call and pick our brains!
Just one idea could make you thousands of dollars each year.
What clients say about PracticePulse
Trusted by busy practice owners all over the world…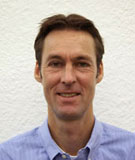 Feedback from patients as well as referral sources has been entirely positive
After unsuccessfully trying to design a website ourselves, we started to research web design companies. PracticePulse stood out because of their modern, user friendly designs. We have not been disappointed since and have been very pleased with their customer service. Feedback from patients as well as referral sources has been entirely positive! We would recommend PracticePulse to any prospective physical therapy clinic!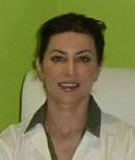 I'd strongly recommend PracticePulse – just not to my competitors!
My practice is in the United Arab Emirates (UAE), so I wasn't sure if I'd receive the support I needed from a company on the other side of the world. PracticePulse has not only been supportive of my needs but also proactive in keeping an eye on my content and providing tips on improving my website.
What drew me to PracticePulse was the quality of their work and ample educational material and newsletters for my visitors to enjoy. With their help, I look forward to exploring video marketing ideas.
I would strongly recommend PracticePulse to other small business owners – just as long as they are not my competitors in the UAE!