Tell your story. Professional practice photos and videos will really help your audience connect with you before they even set foot in your practice. It's a fantastic way to stand out from your competition.
Photography package
Have you taken photos yourself, but didn't look quite right? Get a professional eye on the job. Present your staff and practice in the best light (pun intended).
Affordable, fixed price packages. Unlike other guys, we won't just sell you prints or charge per headshot. Our packages are fixed price and include everything you will need.
Video packages
Your audience has thousands of messages thrown at them every day, so attention is a premium commodity. Video is a popular medium because of its ease of consumption. It is an excellent selling tool to introduce your business, tell your story or answer questions.
Search engines prioritise video content, meaning more visitors to your website. Visitors spend more time on a website with video. Video is engaging, captivating; that play button begs to be clicked.

Pricing
Team & clinic photos
AU $795
1 hour visit, unlimited photos.
Available in limited cities, please enquire
Slideshow video
AU $495
1 minute video with animated images and words. Includes voiceover, music, branding.
Available in limited cities, please enquire
Quick-intro video
AU $995
Professionally edited 1 minute video, using footage from a 1 hour visit. Several shots, angles, B-roll, staff in action, treatment rooms, exterior views. Looks great!
Available in limited cities, please enquire
Getting to know you video
AU $1,995
As with Quick-intro video, but allows 3 hours on-site visit, with staff interviews and neighbourhood footage to tell a complete story in a 2-3 minute video.
Available in limited cities, please enquire
Included with all practice marketing services:
Frequently asked questions
How will I embed my new video into my website?
Why are some services limited to certain cities?

The shooting portion of our services needs to happen at your practice. We can only shoot video and photos where we have access to reliable camera operators in any given city.

We may be able to use freelance camera operators in your city, where available. However there would typically be a surcharge for this.
Can I choose my own background music?

Sure. We can offer you a wide selection. If you want to use your own, beware of any copyright restrictions.
Got questions? Need some direction?
Book a consultation call and pick our brains!
Just one idea could make you thousands of dollars each year.
What clients say about PracticePulse
Trusted by busy practice owners all over the world…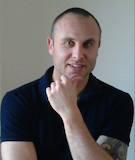 Focus on what you do – Leave your website to the skilled professionals
I trialled few themes to see how my clinic's new website would look. From there I knew that I definitely wanted it. I got a good looking website with all the integrations and content which I'm free to use and modify to my needs. The list building / email marketing features are included that would usually cost me extra if I was to do it myself.
I would recommend the PracticePulse services to all clinics and therapist who are too busy working in their direct area of expertise – leave the website building and maintenance to the skilled professionals. Strong online presence is good for business and it is great to have somebody taking care of things while you are busy working with your patients.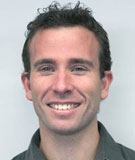 PracticePulse delivers on their promises
We have been using the services of PracticePulse for the past 14 months. Initially I had my reservations as we had previously had similar companies approach us and quote exorbitant prices for services that were quite ill-defined. Yalcin and his team took the time to explain their services thoroughly and simply and did not make outrageous claims.
I felt comfortable that PracticePulse would deliver on their promises and I have been very satisfied with the outcomes we have seen so far. We were looking to improve our online advertising and get a professional image and we are very impressed with the results. I would strongly recommend PracticePulse's services to all private physiotherapy clinics.