Tell your story. Professional practice photos and videos will really help your audience connect with you before they even set foot in your practice. It's a fantastic way to stand out from your competition.
Photography package
Have you taken photos yourself, but didn't look quite right? Get a professional eye on the job. Present your staff and practice in the best light (pun intended).
Affordable, fixed price packages. Unlike other guys, we won't just sell you prints or charge per headshot. Our packages are fixed price and include everything you will need.
Video packages
Your audience has thousands of messages thrown at them every day, so attention is a premium commodity. Video is a popular medium because of its ease of consumption. It is an excellent selling tool to introduce your business, tell your story or answer questions.
Search engines prioritise video content, meaning more visitors to your website. Visitors spend more time on a website with video. Video is engaging, captivating; that play button begs to be clicked.

Pricing
Team & clinic photos
AU $795
1 hour visit, unlimited photos.
Available in limited cities, please enquire
Slideshow video
AU $495
1 minute video with animated images and words. Includes voiceover, music, branding.
Available in limited cities, please enquire
Quick-intro video
AU $995
Professionally edited 1 minute video, using footage from a 1 hour visit. Several shots, angles, B-roll, staff in action, treatment rooms, exterior views. Looks great!
Available in limited cities, please enquire
Getting to know you video
AU $1,995
As with Quick-intro video, but allows 3 hours on-site visit, with staff interviews and neighbourhood footage to tell a complete story in a 2-3 minute video.
Available in limited cities, please enquire
Included with all practice marketing services:
Frequently asked questions
How will I embed my new video into my website?
Why are some services limited to certain cities?

The shooting portion of our services needs to happen at your practice. We can only shoot video and photos where we have access to reliable camera operators in any given city.

We may be able to use freelance camera operators in your city, where available. However there would typically be a surcharge for this.
Can I choose my own background music?

Sure. We can offer you a wide selection. If you want to use your own, beware of any copyright restrictions.
Got questions? Need some direction?
Book a consultation call and pick our brains!
Just one idea could make you thousands of dollars each year.
What clients say about PracticePulse
Trusted by busy practice owners all over the world…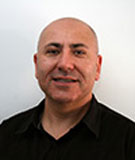 A necessary addition to our marketing strategy
Our website has proven to be a worthwhile and necessary addition to our marketing strategy. In a relatively short period of time it has paid for itself by generating new client referrals, receiving plenty of praise from patients. I am impressed with the support, professional services and ongoing articles and updates you and your team have continuously made. I have no hesitation in recommending PracticePulse.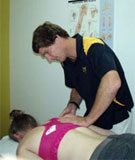 I'm getting excellent feedback
I'd been wondering how to get started with my practice website for more than 2 years, but didn't know what I'd have to do or how much it would cost. The solution came in the mail one day, in a letter from PracticePulse. They presented me with a package that looked great and didn't cost nearly as much as I thought it would. Not only that, they are really active in updating the site, saving me work. I feel really well looked after and I'm getting excellent feedback from patients and new clients.
I am a very happy customer.