The objective of SEO is for your website to be found in search engines when a user is looking for something you offer. Local SEO aims to get you found by users who are local to your business and are searching for services they intent to research or purchase locally.
Local Activator SEO
Local Activator SEO package is unique to PracticePulse.
Sometimes all your website needs is a little adjustment to kickstart all the difference. Our Local Activator SEO package has been designed to be a slimmed-down, once-off alignment and tune-up SEO campaign, where we focus on the essentials and low hanging fruit to get the most benefit as quickly as possible.
It's Pareto's 80/20 principle in action.
Local Activator SEO covers all the things that would typically be undertaken at the start of a full-fledged SEO campaign. So if you have strong competition and considering professional SEO services anyway, why not give Local Activator SEO a go? It won't be money wasted! It could be all that you needed.

What you get with Local Activator SEO:
Expectations:
Pro SEO
You already know this: Having your website listed at the top of search results is crucial. However, you run a local business, so Local SEO is what you really want. If someone finds you at top position in Google, but they live across the state, it's unlikely to result in an appointment.
With a properly planned and executed SEO campaign, your business would show up atop search results for relevant search terms. But that's not all. Your SEO consultant can help you promote specific services and find you clients who didn't even think to search for you specifically.
What you get with Pro SEO:
Certified professionals
Certified Search Marketing Specialists are uniquely qualified to help brands and businesses develop and execute a sustainable search marketing program. They are trained to identify and capitalize on search demand from platforms like Google, Amazon, YouTube and iTunes. The methods they have been taught are within the terms of service of these platforms.
Pricing
Local Activator SEO
AU $1,295 for PracticePulse clients
Normally AU $1,495
Australian dollars (ex GST).
Convert currency here
Pro SEO
Needs to be quoted case-by-case
Included with all practice marketing services:
Frequently asked questions
I already have my Facebook, YouTube etc. set up. Do I still need Local Activator SEO?

We check your existing set up in detail, to ensure they are correctly configured and optimised. We'll bring a level of uniformity across all your existing channels. But this is only a small portion of what Local Activator SEO offers.
Our clinic doesn't appear in Apple Maps. Will this service help?

Yes. Correct creation and optimisation of your presence in Google and Apple Maps is included.
How long will it take?

You can run an SEO campaign as long as you like. However, it can take weeks or months of iteration to see tangible results. It depends on your competition. We usually recommend at least 3 months.

Once you start climbing up the search results page, you may want to continue with a lighter campaign to help solidify your position. Again, this depends on factors such as your competition and how aggressive they are with their SEO campaign.
Why do I even need SEO? I bought a website and I would expect it to be found!

True, and it will be found – if you use any keywords that are specific enough (such as your business name). But when a user is searching for general services or health conditions, there are many competitors who will show up in search results. Just like opening your practice is no guarantee that clients will flock to you; some will go to your competition. So you need to invest into marketing better than your competition.

Remember that there is only one first page for any given search results; and that first page has only one top position. And your competition also wants it!
What guarantees do you provide?

SEO can't provide any guarantees. By nature, we are working with many unknowns. More experienced SEO consultants are able to better correlate specific inputs with results and hence fine tune an SEO campaign as it progresses.

There are many best practices in SEO, so we never start out with guesses. Better SEO consultants can iterate faster and achieve better results.

Remember that your competition is also trying to achieve the same thing, so it adds more variables into the mix. Generally speaking, if an SEO consultant promises you of top rankings, they are either lying or have an escape clause where they can achieve a top rank for a keyword that won't really grow your business.
Got questions? Need some direction?
Book a consultation call and pick our brains!
Just one idea could make you thousands of dollars each year.
What clients say about PracticePulse
Trusted by busy practice owners all over the world…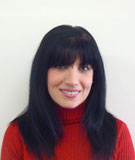 The biggest benefit of all has been the fantastic income generated from new clients
We had been wanting to get websites going for our two Perth clinics for years but it seemed too daunting a task. When we read about PracticePulse we thought it sounded ideal, we could utilise the power of the internet to boost our businesses without having to do the grunt work ourselves.
It was so easy having PracticePulse help us through it all. The customer service was excellent and we were never made to feel stupid, no matter how basic our questions were. We are thrilled with the results since signing on! We honestly believe our websites can rival any other health professional clinic websites in the country because ours are so well presented, very user friendly and with loads of information available for our new and current clients. It is a great marketing tool, as our clients are gently reminded about our clinics via the monthly newsletters. We have also found the monthly newsletters a great way to share news with our clients, such as changes in hours over holiday periods and introducing new services or new staff members. Our clients are making the most of online bookings and the biggest benefit of all has been the fantastic income generated from new clients who have found the website. New clients have said that the quality of our website was the sole reason they chose us over our competitors.
We recommend PracticePulse for their expertise and above all, for maximising our search engine optimisation so when potential clients search online for physiotherapists in our area, there we are at the top of the first page! We are very grateful for the wonderful improvement to our businesses that is due to PracticePulse.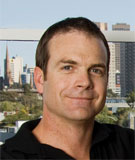 New patient picked us because of our website
I previously had a three page, clunky, unalterable website that clearly wasn't working for our clinic. In the space of a week PracticePulse designed, structured and launched a new website for us in a seamless transition. It could not have been easier and the results speak for themselves.
A new patient who saw Joanna this week commented that he picked our practice over others in the area based on the web-site. Nice work.