Please check your inbox; check your spam folder it it's not there in the next few minutes.
Got questions? Need some direction?
Book a consultation call and pick our brains!
Just one idea could make you thousands of dollars each year.
What clients say about PracticePulse
Trusted by busy practice owners all over the world…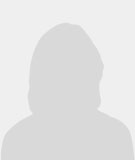 I felt confident in choosing PracticePulse
Prior to deciding on PracticePulse, I'd had a Do-It-Yourself website for the past 3 years but felt that I was not getting good value for money. I also found myself too busy to be updating it regularly. I had looked into getting a new website a year ago, but realised that it was going to cost several thousand dollars upfront and then require me to do a lot of work. I didn't even hear back from some companies I had called.
So when I received a flyer in the post from PracticePulse offering to set up, host and update my practice website I was really quite excited. Especially as I had never come across a web development company that specialises in physio private practice websites. From the moment I emailed for more information, I felt confident that I was making the right decision by choosing PracticePulse. They were very efficient, setting up my new website and emails in less than 2 weeks. Throughout the process, they were very helpful and responded quickly to my emails and phone calls. I am very pleased with my new website and find the Admin Console a lot more user-friendly than my last website. I am very happy to recommend PracticePulse, Yalcin and his team to others.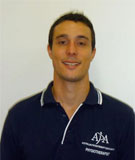 The product speaks for itself
PracticePulse has given us great quality service and made the changeover process a smooth one. The product they offer speaks for itself; we're just looking forward to seeing the website to become a key part of our patient communication and marketing process, freeing up our time to do more of what we're good at!